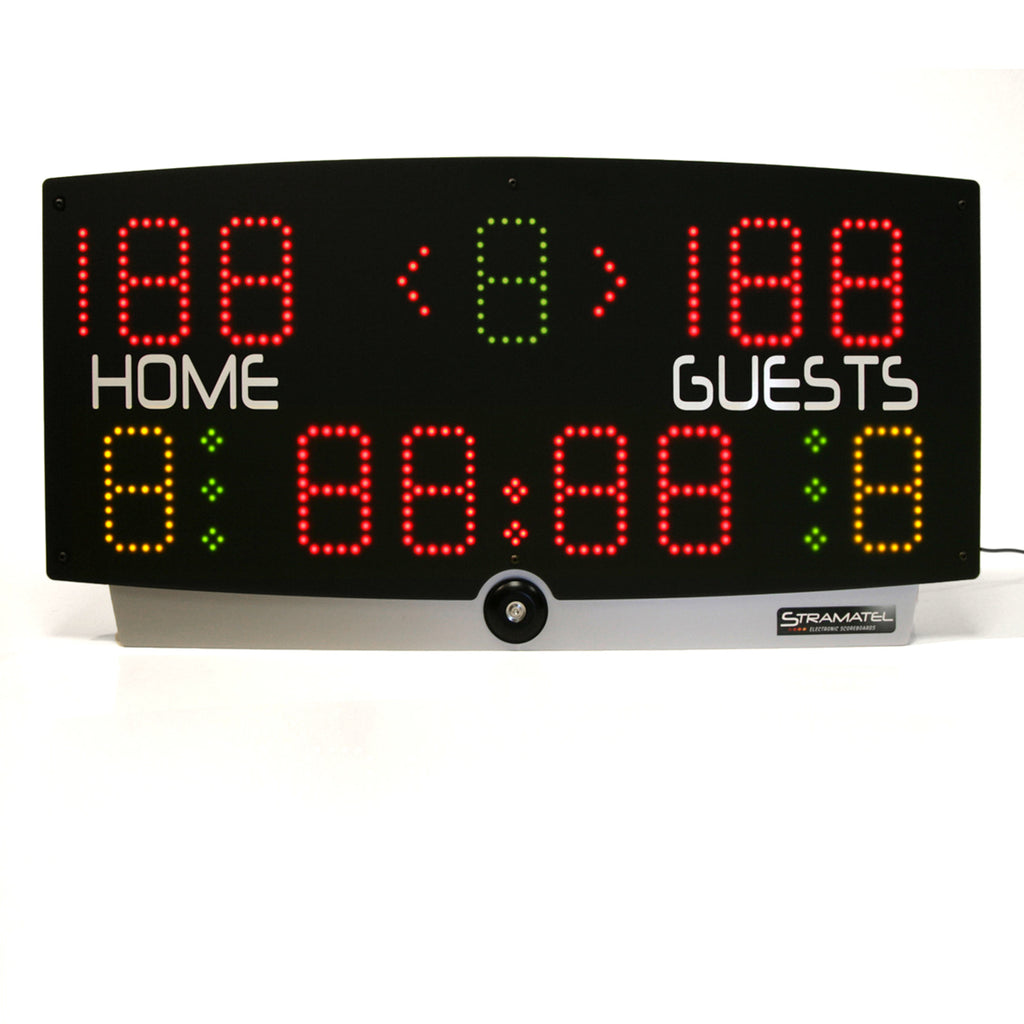 Stramatel Multi-Top Scoreboard
---
Ergonomic, light, easy to carry and to store, the Multi-Top is a high quality table top scoreboard programmable for 14 sports in several languages. It runs on mains or on batteries (20hr autonomy) and is controlled by a built-in foldable console at the rear. See what is displayed on the scoreboard, thanks to a LCD screen on the control console. Ideal for Junior NBL competitions.
Features:
Displays the score, time, match quarter, team fouls, number of time-outs used and team possession
Mains or battery powered
90mm high LED number display
Optimal viewing distance of 35m
Integrated horn
Viewing angle of 160°
Dimensions - 730mm x 370mm x 110mm
Power supply - 230V/110V mains or battery
Our flat rate standard shipping charge is £5.99 on orders up to the value of £75 to Inland UK addresses.
Orders over £75 and all Sure Shot units are shipped free of charge to Inland UK addresses.
For the Sure Shot specialist units, a total cost will be provided when a quote is requested.
Most orders are shipped within 3-5 business days, via Royal Mail or courier. Orders are not shipped on weekends or bank holidays, and will therefore be processed the following business day.
Please allow 2-3 additional business days for delivery of the Sure Shot units. For digital scoreboards, shot clocks and alternating possession arrows, please allow a further 1-2 weeks for delivery.
For event tickets, you will receive a downloadable e-ticket to your email address. Keep this handy as the QR code will need to be scanned on arrival at the event.