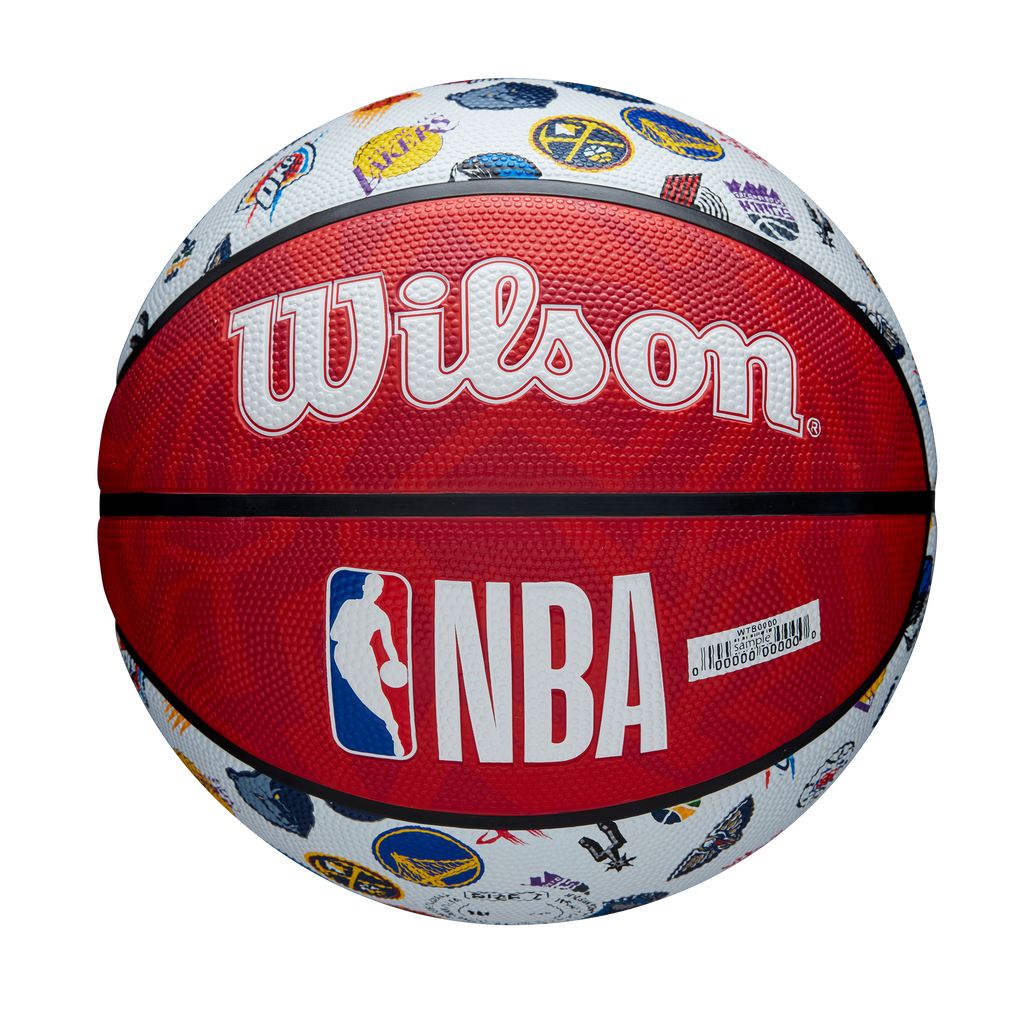 THE ALL TEAM RED, WHITE & BLUE BASKETBALL: All 30 teams come together with the Wilson NBA All Team Red, White & Blue Basketball. Show your love for the game and the teams that make every season memorable. The Performance Cover provides grip even on the roughest surfaces. Inflation Retention Lining creates longer-lasting air retention with this ball designed for ultimate outdoor durability and the ultimate fan.
Features:
PERFORMANCE COVER: Outdoor cover designed for grip on rough surfaces
NBA PRO SEAMS: New channel construction suited to player preference
OFFICIAL BRANDING: Features all 30 NBA team logos
Basketballs are deflated when shipped, therefore a pump is required to inflate the basketballs.
Size 7 - for male players aged 14+
Size 6 - for female players aged 14+ and for male players aged 12-14
Size 5 - for all Key Stage 2 or 7-11 year olds and for female players aged 12-14
Our flat rate standard shipping charge is £5.99 on orders up to the value of £75 to Inland UK addresses.
Orders over £75 and all Sure Shot units are shipped free of charge to Inland UK addresses.
For the Sure Shot specialist units, a total cost will be provided when a quote is requested.
Most orders are shipped within 3-5 business days, via Royal Mail or courier. Orders are not shipped on weekends or bank holidays, and will therefore be processed the following business day.
Please allow 2-3 additional business days for delivery of the Sure Shot units. For digital scoreboards, shot clocks and alternating possession arrows, please allow a further 1-2 weeks for delivery.
For event tickets, you will receive a downloadable e-ticket to your email address. Keep this handy as the QR code will need to be scanned on arrival at the event.