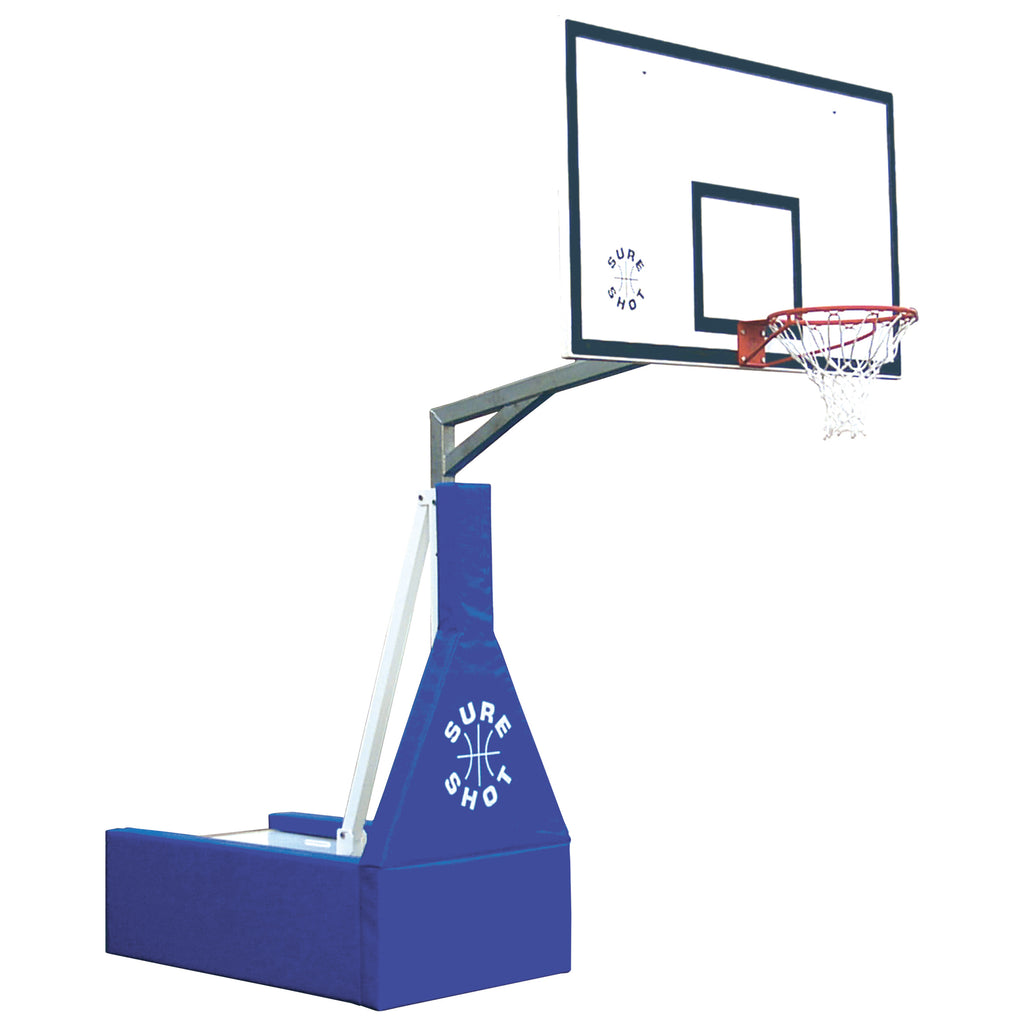 Sure Shot 65770 Micro Shot
---
Sure Shot 65770 Micro Shot
The Micro Shot is designed as a practice unit for high level teams and for use in leisure centres.
Low budget
Portable unit
4' (125cm) extension
Manual operation
Moves on castors
Durable 47" x 35" (120cm x 90cm) polypropylene backboard
Height can be set at 8' (2.44m), 9' (2.6m) and 10' (3.05m)
EN1270 certified
Assembly instructions provided
Made to Order
Weight 450kg
Product Code 65770
Barcode 5060556521843
Please note shipment is direct from the factory in Central Europe. As shipping is not included in the price, please contact us for a more accurate quote.
Our flat rate standard shipping charge is £5.99 on orders up to the value of £75 to Inland UK addresses.
Orders over £75 and all Sure Shot units are shipped free of charge to Inland UK addresses.
For the Sure Shot specialist units, a total cost will be provided when a quote is requested.
Most orders are shipped within 3-5 business days, via Royal Mail or courier. Orders are not shipped on weekends or bank holidays, and will therefore be processed the following business day.
Please allow 2-3 additional business days for delivery of the Sure Shot units. For digital scoreboards, shot clocks and alternating possession arrows, please allow a further 1-2 weeks for delivery.
For event tickets, you will receive a downloadable e-ticket to your email address. Keep this handy as the QR code will need to be scanned on arrival at the event.