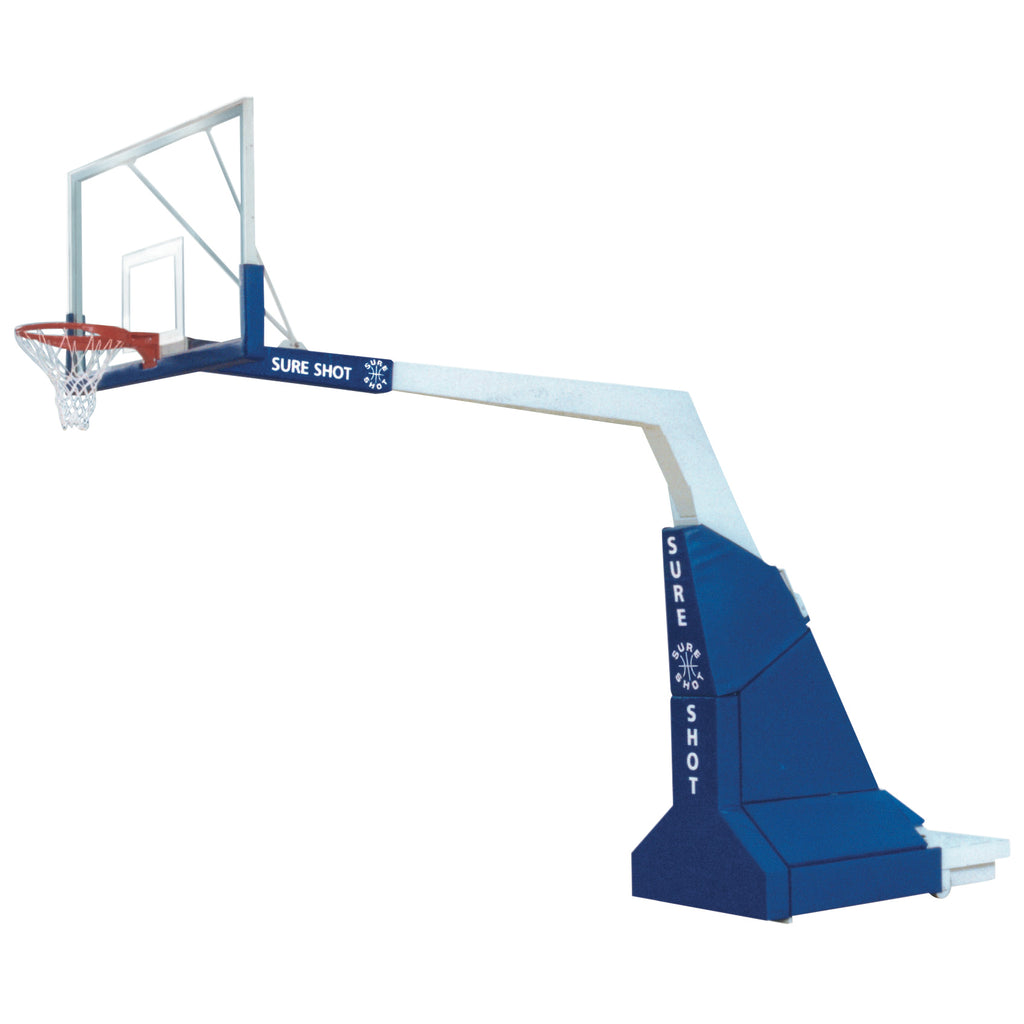 The Mac Shot is the ultimate unit for National League competition and arena use.
Acrylic 6' x 4' (180cm x 105cm) board in tubular steel mounting to avoid stress
Competition 65299 ultra flex ring
Direct mount ring avoids backboard damage
Front and side padding
6.5' (2m) clearance
EN1270 certified
Can be supplied with ballast to prevent floor drilling
Assembly instructions provided
Size in storage 72.2" x 191", height 76.3" (183.5cm x 485cm, height 194cm)
Made To Order
Weight 1200kg
Product Code 65790
Barcode 5060556521867
Please note shipment is direct from the factory in Central Europe. As shipping is not included in the price, please contact us for a more accurate quote.
Our flat rate standard shipping charge is £5.99 on orders up to the value of £75 to Inland UK addresses.
Orders over £75 and all Sure Shot units are shipped free of charge to Inland UK addresses.
For the Sure Shot specialist units, a total cost will be provided when a quote is requested.
Most orders are shipped within 3-5 business days, via Royal Mail or courier. Orders are not shipped on weekends or bank holidays, and will therefore be processed the following business day.
Please allow 2-3 additional business days for delivery of the Sure Shot units. For digital scoreboards, shot clocks and alternating possession arrows, please allow a further 1-2 weeks for delivery.
For event tickets, you will receive a downloadable e-ticket to your email address. Keep this handy as the QR code will need to be scanned on arrival at the event.